"You really only need 3 products for healhty skin"

This kit includes a Brighten Cleansing Bar that won't damage your skin's barrier, the Superfruit Moisturiser which helps improve tone and texture. For the last and most important step, Protect. Our Screen UV 60 is a chemical and physical sunscreen known as a Hybrid.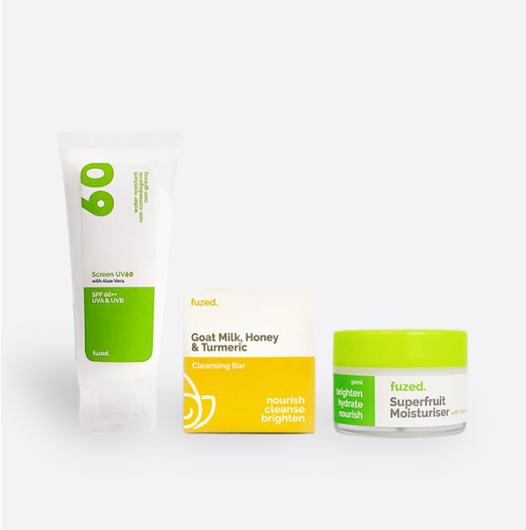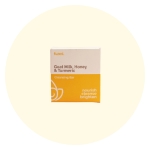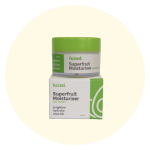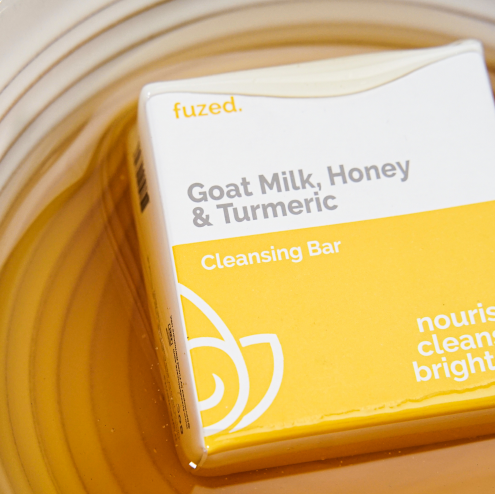 STEP ONE: CLEANSE
When To Use
Apply dime-sized amount to wet face, messaging in circular motions. Rinse off thoroughly and pat face dry.
STEP TWO: MOISTURIZE
When To Use
Apply after drying your skin and before the use of makeup or sunscreen.
STEP THREE: SUNCARE
When To Use
Apply after moistmoisturizing everyday, 30 minutes before sun exposure.
What Customers Are Saying