Real Results
Add it to your routine and here's what you can expect:
Reduces production of sebum and excess oil production.
Tea Tree Oil fights acne and prevents further breakouts.
Effective skincare backed by natural ingredients and real science.
100% Plant & Mineral-Derived

Cruelty Free
80% Vegan

Traceable Ingredients

Allergy Friendly
Nature's Gentle AHA: Goat Milk Soap with Tea Tree Oil
Goat Milk Soap contains natural Alpha Hydroxy Acids. Lactic Acid found in goat's milk is one of nature's gentlest AHA, which makes this soap excellent for exfoliation. With essential oils from goat's milk, the bar has multiple goat's milk benefits. Making it a multitasker, the Goat Milk Soap with Tea Tree Oil rids you with acne that clarifies, balances, and moisturizes while removing pore-clogging surface debris, impurities, and excess oil.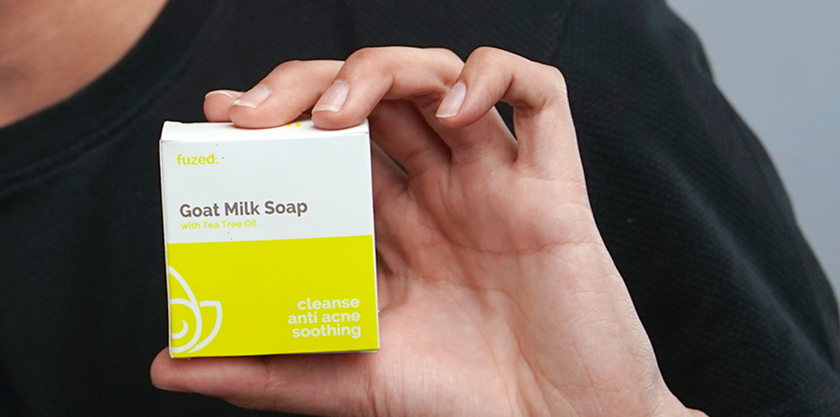 How To Use It
STEP 1: CLEANSE
Deep pore cleansing
How to Apply
Wet the Goat Milk with Tea Tree Soap and lather until creamy. Using your hands, massage over your face, neck, and chest. Rinse well with warm water and pat dry.
When to Apply
Use twice daily to clean and achieve gentle skin. Avoid direct contact with eyes. Store your bar in a dish where it is slightly elevated and excess water can drain off, letting it air-dry.
What Customers Are Saying