Real Results
Add it to your routine and here's what you can expect:
Mild 0.2 % retinol assures visible reduction in fine lines and wrinkles.
Works on your skin while you sleep to give best results.
Effective skincare backed by natural ingredients and real science.
100% Plant & Mineral-Derived

Cruelty Free
80% Vegan

Traceable Ingredients

Allergy Friendly
Retinol in the form of Trans Retinol 0.2%: Lunar Oil
One of lunar oil kind formulations with the best of natural oils combined powerhouse natural and active ingredients and lunar oil with 0.2 retinol serum to make the skin plump while improving the appearance of wrinkles, redness, and pores for visibly looking younger skin. Key Ingredients of lunar skincare: - Retinol in the form of Trans Retinol 0.2% -Blue Tansy and Chamomile Essential Oils: To reduce inflammations and soreness from sunburn and high sun exposure in our country. - Avocado Oil: Rich concentration of lunar vitamin C hyaluronic acid, and vitamins A, B, C, D & E-natures gift to us for younger-looking skin - Chia Seed Oil: Rich in Omega 3, it gives the skin a healthier glow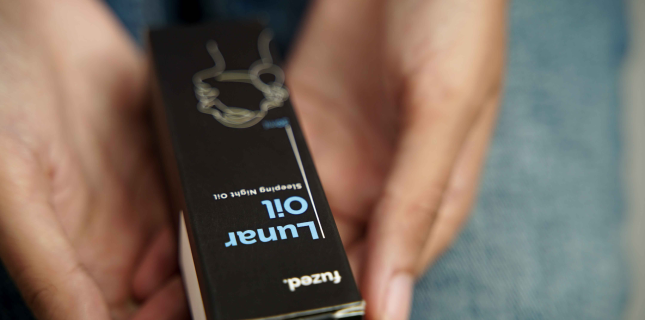 How To Use It
STEP 3 & 4: MOITURIZE
Firms and nourishes.
How to Apply
In the evening, apply three to four drops onto clean, dry skin on the face, neck, and chest, massage for 1-2 minutes and let is absorb in the skin.
When to Apply
Use it as a part of your evening skincare routine. For dry to very dry skin, use every day for maximum results.

Do not mix with products having AHA's, BHA's and Vitamin C. Sunblock is mandatory during the day when you are using this product.
What Customers Are Saying